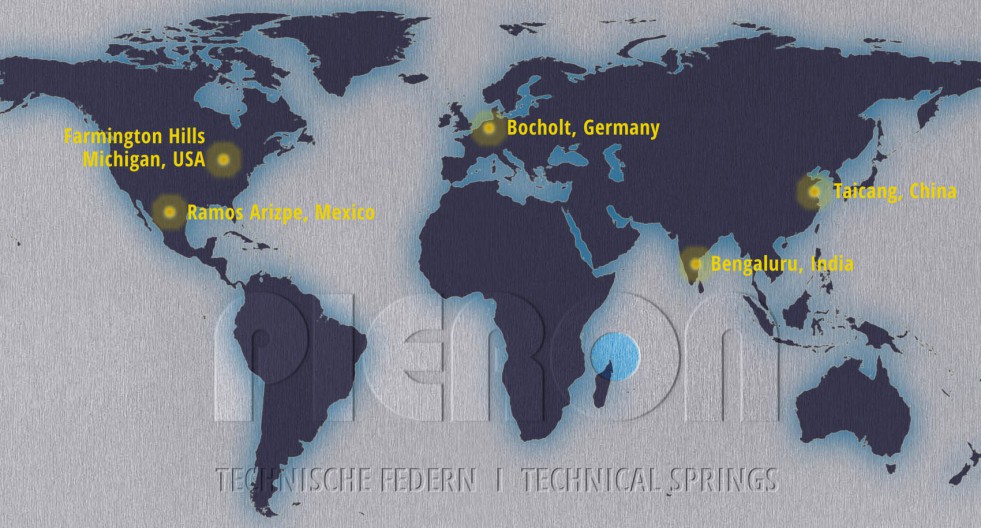 In the future, PIERON is going to extend its know-how, and the points that have been set recently will ensure that trends and new development are quickly and effectively made available to our customers. Since 2001, a joint venture has enabled production in Detroit (USA), and since 2005, the Asian market has been covered with a joint venture close to Shanghai (China).
Presently, PIERON is designing and manufacturing products for the international market having as a motto work together to offer the highest quality.
Quality and environmental policy Quality is a declared aim of company policy at PIERON and applies to all areas of the company as a matter of principle. In the context of the environmental management we actively and in detail influence the manufacturing process.
Merken
Merken